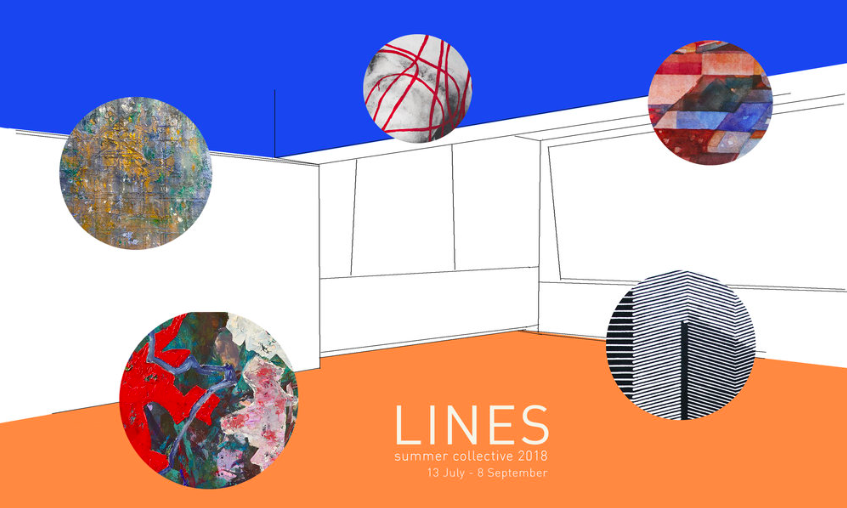 Artists : Ha Manh Thang, Hoang Duong Cam, M. Irfan, Lam Siong Onn, A.T Sitompul

Location : Affinity ART gallery Hong Kong, 1/F, 1 Queen's Road West, Sheung Wan, Hong Kong

Email : [email protected]
Phone : (852) 3173 8626

Date : 15th July - 8th Sept 2018

Opening Hours
Tuesday to Friday from 12:30 pm to 7 pm
Saturday from 12:30 pm to 5 pm
Closed on Sunday and public holidays

Info : http://www.affinityforart.com/

Affinity Art is pleased to present LINES, a collection of Southeast Asian contemporary artists, featuring works from M. Irfan (Indonesia), Lam Siong Onn (Malaysia), Ha Manh Thang (Vietnam), A.T. Sitompul (Indonesia), and Hoang Duong Cam (Vietnam). T presented works are unified by a common theme of linear mark-making and geometric forms. Under the theme of lines, the exhibition brings together works that share the artists' artistic, socio-political, and economical concerns.

To explain the notion of lines would be somewhat paradoxical, as it functions collectively and individually, both in fluid and static states. The artist controls the placement, length, and width of the shape. Hence in all works, lines become the elemental step in art making, for some artists, they are the result of an intuitive and almost subconscious gesture on canvas while for others, they become the careful distillate of some deep pondering. Lines have the power to shift the illusion of depth and dimension on an inherently flat surface, triggering emotions from personal associations, and challenging perceptual ambiguities.

Each artist delves into a variety of ideas. Irfan for instance, interlaces art from two thousand years apart, to form a new visual discussion on contextual art. Lam translates landscapes into alternate dimensions of ethereal lines and geometric shapes. Hoang and Ha construct their pieces into subtle social commentaries, alluding to the evolving and fading elements in their history and culture. Sitompul works with more abstract ideas on optical effects, painstakingly carving out geometric shapes in wood blocks to create prints on canvas, accurately rendering negative and positive spaces.

From personal narratives to new dimensions, the fascination for lines is evident for these artists whose works embody a continuation of their ideas within and beyond the canvas.